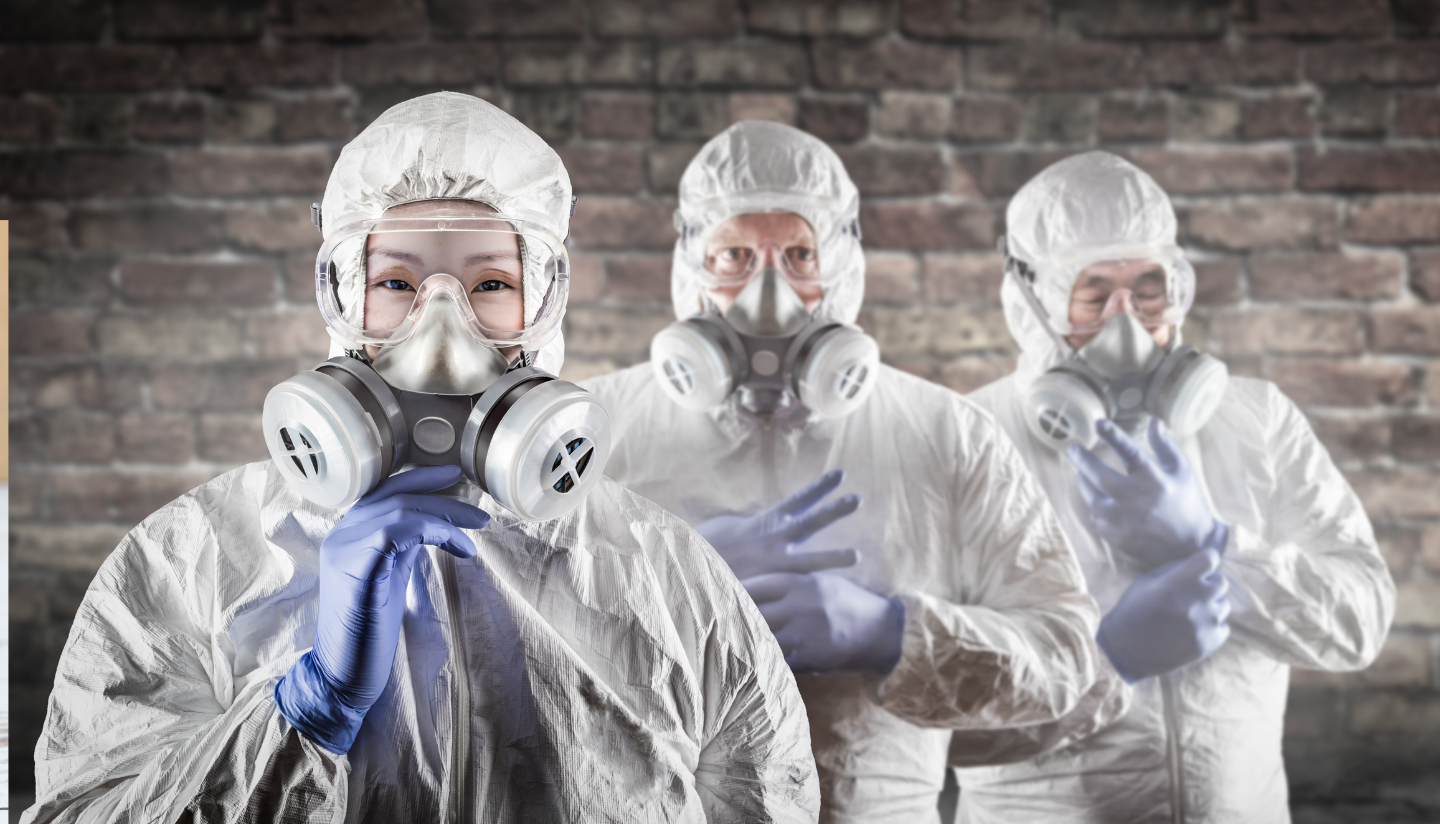 The purpose of any medical monitoring/surveillance program is to keep workers safe from adverse health effects related to working with hazardous waste, or materials such as chemicals, toxins, radioactive materials, or any other type of dangerous substance. It can serve as an "early warning system" to identify otherwise unidentified workplace exposures and to identify adverse health effects before they become major health problems. OSHA has promulgated standards for Hazardous Waste Operations and Emergency Response (Hazwoper 29 CFR 1926.65) for the construction industry, and 29 CFR 1910.120 for all other industries. These regulations also cover those individuals who handle hazardous materials (Hazmat). The regulations apply to workers who fall into the following risk categories:
Workers exposed to hazardous substances or health hazards at or above the permissible exposure limits (PEL), or if there is no PEL, above other advisory agency exposure levels
Workers who wear a respirator for more than 30 days per year (or as required under the OSHA Respiratory Protection Standard 29 CFR 1910.134)
Workers who develop injury or illness related to possible overexposure to hazardous substances, or from activities related to hazardous waste operations or emergency response
Workers who are on the Hazmat Team
Hazwoper/Hazmat medical exams must be performed at baseline, annually, post known overexposure, or if the employee is manifesting signs and symptoms of overexposure, and also at the exit of employment. Some workers, due to underlying medical conditions, will require more frequent exams. Conversely, if the occupational physician deems it appropriate, based on the worker's health, and exposure risk, the exam can be performed biennially.
OSHA does not specify the exam components beyond the basic medical and work history and an evaluation of the ability to wear personal protective equipment (PPE). The OSHA standard does reference the National Institute for Occupational Safety and Health (NIOSH) document, "Occupational Safety and Health Guidance Manual for Hazardous Waste Site Activities", which was written in October 1985. That document, which has been the industry standard for best practices in Hazwoper/Hazmat medical surveillance programs, calls for a history and physical exam, blood work (including complete blood count, chemistry panel, and urinalysis), chest x-ray, EKG, and pulmonary function test. It also can include an audiogram if the employee is in a hearing conservation program. Other tests (e.g. cardiac stress test) can be ordered at the discretion of the examiner.
The blood work provides useful information about kidney, liver, and bone marrow function which can be adversely affected by chemical exposures. Other specific tests can be included if there are known exposures to heavy metals (e.g. lead, mercury, cadmium, arsenic) or to other dangerous substances/chemicals such as organophosphate pesticides, or polychlorinated biphenyls (PCB's).
The employee must be informed of the results of their exam and provided any recommendations for treatment or follow-up. The physician letter must include "whether the employee has any detected medical conditions which would place the employee at increased risk of material impairment of the employee's health from work in hazardous waste operations or emergency response, or from respirator use."
The employer must also be informed of the results of the employee's medical evaluation, but the examiner must not reveal any "specific findings or diagnoses unrelated to occupational exposure."
If an employee is getting over-exposed to hazardous waste or materials and is beginning to manifest adverse health effects, the employer must then determine the cause of the over-exposure through industrial hygiene testing, and then review work practices, and use of PPE. Once the problem is identified, appropriate corrective action can be taken.
In conclusion, Hazwoper/Hazmat medical surveillance exams provide a critical "fail-safe" mechanism for detecting adverse health effects in workers who handle hazardous waste or hazardous materials. Occupational Health physicians can guide companies in developing an exam program that specifically addresses the unique exposures that are likely to be encountered in the type of work that is being performed at a particular company.
August 18, 2021
By Fred Kohanna, MD, MBA, FACOEM
Vice-President & Chief Medical Officer
AllOne Health