EAPs  are becoming a valuable choice for employers who want to support their employee's mental health and well-being. Typical EAP Services offer counseling sessions for employees and additional resources based on the needs of the organization.  However, more innovative EAP services have expanded to provide support for all aspects of an employee's daily lives that counseling alone might not always address. These include work/life resources, life and work coaching and more.
These upgraded EAP services are designed to tackle all aspects of an employee's life. From work to home to any other need. We've compiled a list of EAP services and we've provided examples of how our EAP benefits can be utilized for the employee's and employer's betterment.
We'll be addressing the following EAP Services:
Counseling and Coaching
Life Resources
Benefits Support
All EAP Services are available when the employee needs them, which may not always be within "business hours." This is why the EAP services listed below are available 24/7 via telephone and mobile app with chat functionality. As well, immediate video counseling is available as well as and web access for hundreds of additional resources.
Counseling and Coaching 
Coaching and counseling services are designed to help support employees mental health, wellness, as well as life, work and wellness goals.
What does it include?
When an employee is stressed or overwhelmed by personal or work situations, they cannot perform their duties effectively. This can lead to decreased productivity, increased absences and errors such as safety mistakes. EAP mental health counseling provides the resources that an individual might need to get help. Counseling services are available to an employee and their immediate family members 24/7 via their EAP. Once an individual is connected with the EAP line, they can choose to speak with a counselor immediately, schedule in-person counseling or be guided to additional resources. Having access to clear counseling helps improve employees' morale, motivation and productivity.
How can it be utilized?
Any employee who is dealing with any personal issues can benefit from counseling. For example, if an employee has a teenager at home and there are personality and authority conflicts in the household that are affecting the employee and their entire family – that stress can easily spill into the work day. With mental health counseling, the employee can access counselors immediately to handle issues such as familial conflict. Since EAP services are extended to immediate family members, the entire family can meet with a counselor local to their living location and work towards resolving conflicts they might have at home. Or, if an employee has a personal issue that requires counseling, they can have individual counseling sessions scheduled at their convenience.
With the help of mental health counseling EAP services, the employee can relieve some of the immediate outside of work stress that might have been affecting their ability to do their job. Most employers have contracted sessions with their EAP that allows each employee up to a certain number of counseling sessions. But, since you cannot put a definite number on how much counseling one might need, the EAP will work with counselors within your health insurance network to ensure a continuity of care. And, as always, everything discussed with the EAP is confidential. Employees can rest assured that the information discussed with their EAP and with their counselor is private and confidential.
What does it include?
AllOne Health offers Life Coaching to assist employees in reaching their personal and professional goals. Employees who work with a professional life coach report:
Increased self-esteem
Improved work-life balance
Improved communication
The life coaching process emphasizes self-discovery, self-generated solutions & strategies, personal responsibilities and accountability.
How can it be utilized?
Life coaching can be utilized by the employee or their immediate family members. For example, an employee might have a 22year old child that just graduated from college, has moved back home and has low motivation. Once contacted by the employee, the EAP can refer the child to a life coach who will then assist in guiding them in choosing their next life choice. By having some help with items such as those, employees can alleviate some stress they might have been experiencing due to that situation.
Work coaching can be utilized by the employee for a multitude of reasons. If an employee is having trouble finishing their tasks due to their poor time management skills, a work coach can assist them in improving the skills necessary to continue doing a good job in their position.
Life Resources 
These services are designed to support any life events that may arise in an employee's life. These services range from being able to support preparing for planned life events, to dealing with unexpected issues.
What does it include?
These resources are available to connect employees with experienced professionals in the legal and financial fields. Items of discussions may include financial planning, divorce, custody agreements, bankruptcy, and more. These services are designed to help guide individuals while they work through their current situation or plan for their future.
How can it be utilized?
The Legal/Financial Resources can be utilized by employees for a variety of reasons. The legal and financial professionals who the employee gets referred to have been chosen based on the employee's needs.
If an employee is in need of legal advice, they can contact their EAP and get referred to a lawyer for a free 30 minute consultation. The lawyer is chosen based on the legal needs of the client and their location.
The same applies for financial advice. If an employee is in need of financial resources, such as helping plan for their retirement or having questions regarding their taxes, they can contact the EAP and their EAP will refer them to a financial advisor that best fits their needs.
What does it include?
Creating a perfect work/life balance is a not an easy task for most people. There are situations that come up in everyday life that sometimes require additional assistance. Work/life resources and referrals are designed to provide consultations to employees regarding the items they need assistance with. These items can include but are not limited to:
Child care
Pet care
Housing services
Education
And more
How can it be utilized?
Work/Life Resources and Referrals can help individuals with multiple services. Employees looking for work/life resources and referrals can call into their EAP line and explain what they are looking for. For example, if an employee has been evicted, work/life specialists will take the information necessary from the employee and will research financial assistance available by the state, housing options or any other discounts that might apply to the employee's situation. By having someone on their side helping them research the necessary information to rebound after something like losing their housing, the employee receives additional support. This additional support will help them from losing productivity or focus while on the job. Although it is impossible not to worry about items such as those all day, it is beneficial to know that the work/life specialist is assisting the employee by gathering all of the necessary information to help the employee move forward.
In another example of how employees can utilize work/life resources, they can look at the service as their own personal research portal for daily needs. There are only 24 hours in a day, which means that between working full days, commuting, making meals, other activities, etc. not everyone has time to spend hours searching through the internet for the best day care options or electricians (as examples). That is where the EAP comes to help. The employee can either call their EAP and speak with a work life specialist directly, who will help them research the best options for their needs, or they can utilize the online portal or mobile app to find hundreds of vetted options. The work life resources EAP service can help employees better manage their time so that their work and life responsibilities are supported. The employee can know that the work/life resource will always provide the information they need to continue living their best life.
What does it include?
Personal Assistant is set up to help deal with an individual's "to do" list. Personal Assistant can help employees find extra hours in the day to arrange travel plans, find a home chef or research cleaning services. Personal Assistant is able to take care of the additional tasks that we all have pop up in the day to help lighten the load on an employee's shoulders. Employees have 24/7 access to a Personal Assistant Consultant via phone or web. The Personal Assistant will research whatever the individual needs, from entertainment options, travel and tourism, sports and recreation, household errands or professional services.
How can it be utilized?
The personal assistant can be utilized by employees based on what they need. For example, an individual could be having a busy week at work and at home. But, they know that they'd like to purchase tickets for themselves and their friends for an upcoming show. They can easily have a few minute conversations with their personal assistant and the personal assistant can handle the rest.
Benefits Support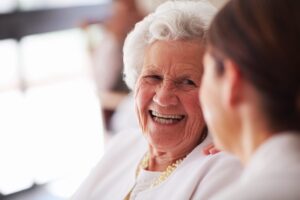 Benefits support services are designed to help individuals on a one on one basis, such as with medical advocacy services; or as an organization as a whole by supporting the Human Resource departments with services such as organization development, training and critical incident response.
What does it include?
Medical Advocacy is a new approach to maneuvering through the healthcare system. It offers strategies to promote employee health, productivity, and well-being by serving patient populations throughout the entire lifespan and by addressing health problems in every category of disease classification and in all disease stages. Medical Advocacy provides guidance for employees when dealing with often times confusing medical related items.
How can it be utilized?
Medical Advocacy is an employee's resource for medical questions and medical guidance. The medical advocacy specialist can assist with:
Medical Information & Resources
Research
Problem Solving
Coaching
Liaison with Health Care team
Guidance with Insurance issues, pre-authorization & pre-determinations
Navigating claims issues
Explanations of confusing conditions
Communicating with pharmacists re: prescription medications
Scheduling specialist appointments
Transition of care issues
For example, an employee with a sick family member might be having trouble making specific doctors' appointments. The medical advocacy service will check doctors that fit the needs of the person and ensure that appointments are available before turning over the scheduling to the client. This facilitation helps save the employee potentially hours on the phone; instead they receive contacts for doctors that are ready for intake and the employee can focus on the sick family member rather than other stressors.
Another example of medical advocacy includes help with dealing with insurance issues. An employee can contact the EAP with questions about their claims or pre-authorizations. The medical advocacy specialist will work with them to see if there is a resolution to their inquiries.
What does it include?
A very helpful portion of EAP Services includes Organizational Development and Training. This service is provided by licensed counselors with specialties in various work related situations. Whether you're looking to help your staff with their work/life balance or your managers with holding crucial conversations, specialized counselors can help. Trainings provide concrete skills, while inspiring personal and professional achievement. Trainings are delivered via engaging presentation and include learning theories and industry research. Dozens of topic options are available, based on the needs of the organization. Some examples of trainings can be: "Best practices to facilitate meetings" or management trainings such a "Building a culture of trust."
How can it be utilized?
For organizational development, businesses can utilize this EAP service for many reasons. An example would include a company who has recently gone through or plans to go through a structural change. Structural changes may include lay-offs, new hire employees and other changes that the business HR point of contact might want to include the EAP in. This is because structural changes can affect the overall culture, employee morale and increase stress in employees. The EAP can be utilized for one off consultations or additional support for individuals who are being let go, etc.
Another example of organizational development includes employee conflict. Not every employee gets along with each other, there are different personalities, viewpoints and other factors that could make conflict escalate between coworkers. If both coworkers are valuable employees and it is important to the business that both stay in their positions, the supervisor can engage with the EAP for preventative mediation. The EAP will handle the communication with each employee individually and if they both agree to a group meeting, the EAP counselor will mediate that. In this example, the EAP supports the needs of the business, provides support of the supervisor and offers mediation to the coworkers to hopefully resolve the conflict and improve the workplace.
EAP trainings are a great addition to the EAP's offering of services. Trainings can range from diversity training, communication training, and more. They can be facilitated with via webinar or in person, depending on the needs of the organization. Organizations who are clients of the EAP can contact their EAP regarding which trainings they would like their organization to receive to fit the needs of that unique business. The learn more about the trainings offered by AllOne Health EAP, contact us here.
What does it include?
Every organization is vulnerable to natural disasters, serious accidents, violence in the workplace, or death of employees. When these unforeseen events happen, the EAP can help with Critical Incident Response to help employees and the organization recover and return to work.
How can it be utilized?
Critical Incident Response or CISD is valuable EAP services to many organizations across a variety of industries. There are many situations that can arise that would require the EAP to be contacted for CISC. For example, in the healthcare industry, there can be a lot of trauma that is witnessed by employees such as doctors, nurses, etc. This can include the trauma of losing a patient that they had cared for, or witnessing the injuries from an accident. These repeated traumas can weigh very heavily on healthcare staff, as they are intense losses that everyone reacts to in their own way. Another example can include first responders such as police and fire personnel. They can witness accidents that can leave them severely traumatized based on their line of work, and in order to prevent burn out, stress, breakdowns and other negative side effects from the employees, the EAP provides Critical Incident Response. As a note, workplace trauma is to just industry specific. Any employee sudden death from suicide, workplace fatality or other can be enough to trigger a Critical Incident Response from the EAP team.
The point of contact of the organization that requires Critical Incident Response will coordinate with the EAP to decide what response is best from the EAP based on the situation that has occurred. In some cases, the EAP will be on site for group debriefings, individual counseling and additional resources. There may also be follow-ups based on the responses and incidents that have occurred. The EAP works closes with the point of contact at each organization to ensure that the correct response is being taken to help employees deal with their emotions and move forward from the workplace trauma.
In conclusion
Today's EAP services are designed to fit the needs of the modern workforce. They range from helping with medical billing, life coaching, mediation and more. They are ultimately designed to support the most valuable asset in an organization, the employee. The EAP services outlined above are meant to help employees deal with the issues they have inside and outside of work and in their daily lives in order improve their wellness, improve productivity and have a happier and more engaged workforce.