An EAP Program (or Employee Assistance Program) is a professional service that is designed to help employees address issues that arise in everyday life, both at work and at home. An EAP Program provides assistance services to employees, in the form of counseling and additional resources. As well, EAPs provide services to managers and employers, in the form of organizational development and trainings.
We've created this guide to provide insight on what an EAP Program is, the benefits associated with it and the services that can be expected. Choosing an EAP Program for your organization is an important task, as the services provided by an EAP Program directly impact the well-being of your organization, so ensuring that the right EAP provider is chosen is critical.
According to a study released by The Employee Assistance Trade Association, an EAP Program provides value in the following ways:
Employee support

EAPs provide no-cost counseling for employees and their family members

Healthy workplaces

EAPs provide behavioral health consultation to the organization

Business Value

EAPs support worker productivity and reduce business costs

Better mental health

EAPs restore hope for troubling situations
Mental Health continues to be a growing topic in the United States. As of 2016, 18 percent of the U.S. adult population (1 in 5 people) has reported a mental illness. Mental illness affects worker productivity, the bottom line, workplace culture and more. U.S. Employers spend about $31 billion a year in lost productivity linked to depression. Our culture is well aware that many jobs affect a person physically, but mental fatigue from workplace stressors also play a big factor in employee illness, health, and mortality. This is why services such as EAPs are available to provide the necessary support to mental health.
Let's take a look at why having an EAP Program in place at your company can be beneficial.
What is an EAP Program?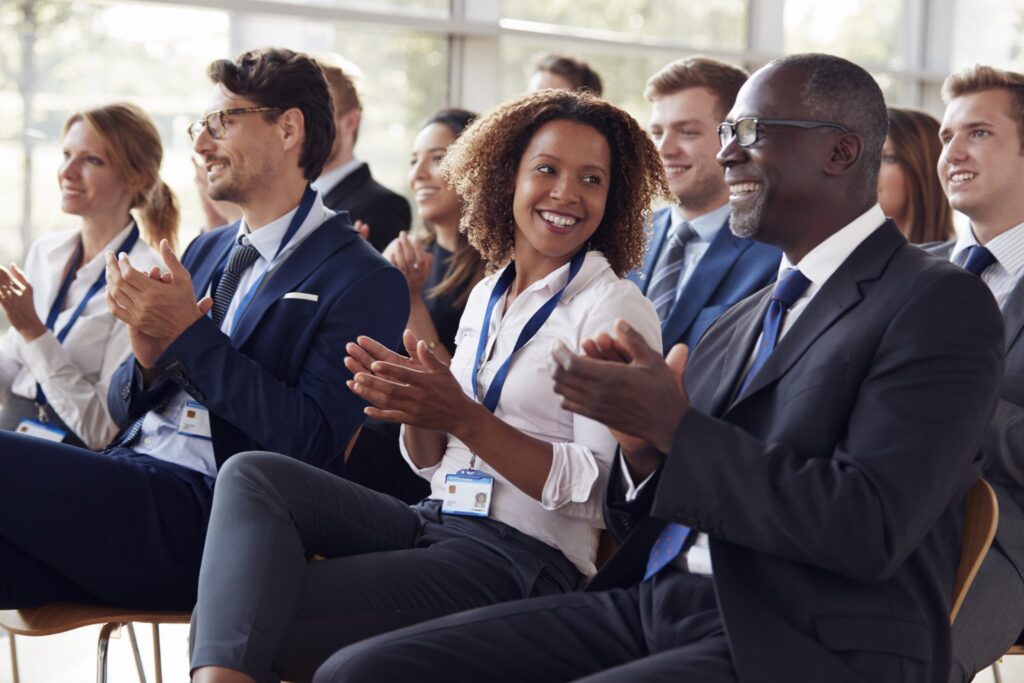 An effective EAP Program provides services that fit the needs of the organization from the employers and employees side. A full-service EAP program is dedicated to providing each organization with a dedicated account manager that ensures that the right EAP program is in place in their workplace.
An EAP Program or employee assistance program is a voluntary and work-funded service that can provide assistance to employees with various issues. These services can include counseling, work/life resources, legal/financial resources, organizational development and more. Employees can access an EAP Program for substance abuse issues, stress, grief, family/marital counseling and more. An EAP Program is a benefit provided by the employer, but it is a service that is administered by a third party, and all information provided to the EAP Program is confidential and private.
The EAP Progam is designed to serve the needs of employees and the organization alike. Many EAPs provide organizational training to improve work place relations and de-escalate rising issues. Counselors will work with management to help create an improved workplace environment. EAP counselors are also trained in helping workplaces deal with traumatic or violent work related events.
The goal of an EAP is to provide employees with the tools and resources that they need to improve their mental health and help balance their work/life. This will ultimately benefit the employer by creating a workforce with increased productivity, improved retention rates and "happier" or more satisfied employees.
EAP services can be customized based on the needs of the workplace. Some organizations might need to offer more counseling options to their employees, while other organizations might need to provide additional organizational training during management changes, etc. Most EAP providers have dedicated account managers for each client, which ultimately leads to good EAP Program – client relations. 
EAP Benefits
An Employee Assistance Program can provide many benefits to the workplace. The cumulative stress experienced by employees in any job function presents unique challenges for their well-being and ability to do their jobs.
Workplace stress can lead to:
family problems
sleep disturbance
depression
anxiety
substance abuse
workplace performance issues
All of those issues can be benefit from the services provided by the EAP. The EAP is in place to provide support to employers by ensuring that their employees have the resources they need to live their life successfully.
But how does an EAP provide those improvements? Our article "EAP Benefits: Five Reasons For An EAP" dives into why utilizing an EAP benefits organizations across the nation. The highlights include:
Confidentiality
Immediate Assistance
Quicker Return to Work
Avoiding Escalation
Affordable Perks
Confidentiality
Employees who need assistance on certain issues will appreciate that they have access to the EAP resources to discuss sensitive issues in complete confidence. Once an employee reaches out to the EAP, the information acquired, conversations and counseling are private and will not be disclosed to the employers. Substance abuse, marital problems and other issues might arise that affect job performance, create absences, etc. These issues might be too sensitive for an employee to discuss with their manager; but they can openly discuss the situation with the EAP and receive help in resolving these issues without negatively impacting their job.
Immediate Assistance
Issues that require the EAP can arise at any moment, which is why AllOne Health's EAP services are accessible 365/24/7. Employees have access to an EAP hotline 24/7, which allows them to be immediately connected to the resource that they require. At AllOne Health, if immediate counseling is required, employees can telephonically speak with a counselor right away. As well, there are options for texting capabilities for EAP resources, as well full mobile and online libraries of resources.
Having access to immediate counseling, as well as resources regarding thousands of potential issues allows the employee to receive the assistance they need to address their issues when they need to as well as continue performing their job duties.
Quicker Return To Work
Another EAP Benefit includes a quicker return to work for employees injured on the job.  EAP counselors integrate with workers' compensation, medical, wellness and behavioral health to create a continuum of care for the employee to improve his or her condition for a speedier recovery.
Avoiding Escalation
An EAP  may seem like a benefit that only applies to employees, but the EAP is also there to provide support to the employers, manager and organization as a whole. The EAP can provide organizational development and training by licensed professionals to help solve issues that arise in your workplace. There are many conflicts that can arise in any job setting, but the EAP can be brought in to help mediate the situation and help resolve the conflict.
As well, supervisors can always make an employee referral to the EAP program if they are dealing with a situation that the EAP should be handling. For instance, if an employee is suspected of struggling with substance abuse, marital issues or elevated stress, the supervisor can suggest an EAP referral that provides the employee with a resource to get help, with as minimal impact on their job as possible.
Affordable Perks
Good employees are hard to find, and even harder to keep in today's job market. Employees know their value and want to ensure that their workplace is a best fit for their lifestyle. Benefits outside of typical PTO, compensation and insurances are a growing factor in keeping employees happy and in their current positions and companies. An EAP benefit is one that not only services the employee, but their entire family as well. Counseling services, work/life resources, legal/financial and more are available to the employed individual as well as their immediate family.
The EAP benefit is a perk that your business can offer to employees at an affordable rate. The EASNA estimates that "the typical level of financial return on investment is #3.00 or more in return for each $1.00 invested in the EAP." The ROI is seen financially as well as in positive impacts on organizational resources, staff time, worker absence and employee productivity.
EAP Program Services
There are many different kinds of EAP Services. The most prominent EAP service is the counseling aspect, however, and EAP can provide other services that continue to improve employee wellness by helping provide the resources that individuals need access to. High touch EAP services, such as the ones offered by AllOne Health are customizable based on the needs of the organization and human capital.
EAP Program Services need to be available when the employee needs them. This is why AllOne Health offers their services 24/7/365 via telephone, mobile app with chat functionality, video counseling and web access.
The following EAP services are offered by AllOne Health's customizable services:
Learn more about EAP Services here.
EAP Providers
Not all EAP Providers are alike. There are a few EAP providers that companies should avoid f they want to get the most benefits associated with EAP services. Types of EAP Providers that companies should avoid include the following:
1-800 Lines

The price for 1-800 EAPs is usually very low. But these call-in lines usually do not offer certified support or only have limited counseling and resource options.

Mental Health "Add on" EAPs

Many health insurance companies will provide an "EAP" add-on. These mental health services lack confidentiality, have unqualified EAP providers and have unexpected costs associated with them.
An important factor to be mindful of when choosing an EAP provider for your organization is to ensure that the EAP services are practiced and provided by CEAPs. These are professionals that are trained to specifically deal with work related issues.
When choosing an EAP Provider, there are certain items that should be addressed in order to ensure that the EAP services will properly benefit the organization.
Utilization rates

Most EAPs track their utilization rates and are able to report on case success rates, etc.

Communication Structures

Are the EAP provider's decision makers available for proper response to management and consultation needs?

Customer Satisfaction

The EAP provider should be able to provide up to date data on measurable client and organization satisfaction ratings.
Choosing an EAP provider should be done carefully, as the EAP does provide services that can be essential in stressful work situations.
Conclusion
EAPs have grown to be a benefit offered by many companies. Statistics compiled by the EAPA show that "In the United States, over 97% of companies with more than 5,000 employees have EAPs. 80% of companies with 1,001 – 5,000 employees have EAPs. 75% of companies with 251 – 1,000 employees have EAPs." Companies who value their employees will invest in the mental care of their team, just as they invest in the physical health care with insurance plans, etc.
The EAP Program can be a great addition to any organization, as it equally supports the needs of employees and employers. The EAP's ultimate goal is to improve employee wellness, while enhancing the workplace environment.