Did You Know That Medical Advocacy Can Improve Job Performance?
Medical Advocacy is more than an advocacy program for eldercare issues.  Although dealing with senior care/geriatric issues is one of the most common issues that are addressed, there are many other difficulties that AllOne Health Medical Advocacy Services navigates for our clients.
As with all of our total well-being solutions, our main goal is to help employees manage the many distractions that can impact their job performance.  And in doing this, the whole organization benefits by helping alleviate stress from employees and helping improve their wellness.
What Situations Can Benefit From Medical Advocacy Services?
Not all medical advocacy cases are "typical" medical issues.  For example, we've received calls from parents of children with disabilities.  Common issues included parents being overwhelmed with the daily needs of their child and the tasks of managing the care and supports that were needed.  The parents were missing work in order to get their children to day programming as well as other needs of the child handled.
These situations are not at all unusual for those who are the caregiver of a family member with disabilities.  It is not something that any person can plan or train for in advance.  Parents with children with disabilities have days that are more than overwhelming, and that certainly has an impact on their daily job performance, stress levels and well-being.
How Can Our Medical Advocates Address The Situation?
Kate Scheirman, MSW, LSW a medical advocate with Lytle EAP, a subsidiary of AllOne Health EAP, has supported parents with situations such as those described above for years. After receiving an intake call to our Medical Advocacy service, Kate will access the case and choose the best course of action.  In cases such as one involving parents of children with disabilities, Kate has researched resources for reimbursement for transportation for children with disabilities (among other help), which alleviated the strain on the family, and allowed the employee to get to work as needed.
Kate says, in reference to a case from a few years ago, "I was able to support the mom in helping her work through the stress and anxieties she was dealing with.  With the situation being more manageable, she was able to get 'back on track.'  She was so grateful to have a listening ear and also some guidance along the way."
Kate continues, "She then asked, 'Can you call me every month?  Just to see how I am doing?'  and I said 'Sure!  I am happy to do that for you.'"
Checking in to see how things are going is another way that the medical advocacy service supports employees in an ongoing way.  Kate keeps in touch with employees who requested it on a regular basis and supports them along the way.
Medical Advocacy Can Assist With Insurance As Well: 
Additional examples for utilization of medical advocacy services may include helping employees handle various items with their insurance company. For example, an employee may be informed by their insurance company that a large medical expense, such as a new insulin pump is not covered. This kind of news can be overwhelming for individuals, as they may be strapped with a large bill which will cause stress that can very easily creep into their job performance. But, the employee can contact the medical advocate for assistance.
The role of the medical advocate, such a Kate, is to work on getting both the client and the medical equipment provider on the phone together. By doing so, it can then be determined what caused the billing error. An example could include that the provider missed providing the necessary information to the insurance company as to why the client needed a new insulin pump.  Once the employee gets the answers they needed and could correct the information that was sent to the insurance company, the cost can be covered by insurance for the new pump or other medical device.
This is not the only case where details related to Durable Medical Equipment (DME) were the problematic issue.  Another example includes a client who needed a DME for their infant. The insurance company denied the equipment that the doctor ordered. Our medical advocate then coordinated a conference call with the DME provider and the insurance company.  The result of this meeting was that the insurance covered the DME for the infant. Otherwise, the parents would have been responsible for the cost.
Medical Advocacy Service coordinates communication and resolves issues that save employees aggravation and money!  Often the problems that the employees/clients are dealing with are a result of lack of communication between providers/insurance companies/patient.
Additional Support: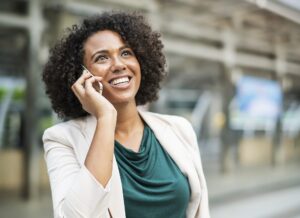 The role of the Medical Advocate is more than just navigating the complicated system of insurance and healthcare, but also listening to and supporting the employee who reached out for help.
Individuals may feel like they are falling into a great abyss of medical terminology, insurance forms, red tape and possibly the inadequacy of the provider's communications.  But, our Medical Advocacy Service works on resolving those communication problems. First by determining who the key parties are and then coordinating conversations and conveying information.
What are our clients saying about the help they received from our Medical Advocacy Services? 
"I'm so glad to finally talk to you.  I have been on hold so long with insurance and doctor's office."
"It's good to talk to someone who understands what I am going through."
"You're finally someone who's listening."
Want to learn more about Medical Advocacy Services? Check out the webinar below.